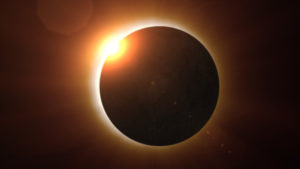 For those who are not heading to locations in the totality path, and if you do not have special eclipse glasses, you can still enjoy the event by making a "camera obscura."
NASA has made available plans to make a camera obscura using everyday materials to enjoy the eclipse.  Let us know if you would like more information.
The weather outlook for Central Ohio and surrounding areas look promising!