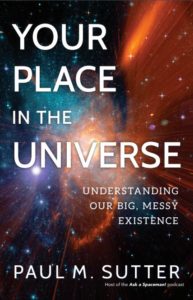 The Columbus Astronomical Society is pleased to announce that Paul M Sutter,  Astrophysicist at The Ohio State University, Chief Scientist at COSI, and host of the Ask a Spaceman! podcast, will be presenting on "Your Place in the Universe: Understanding Our Big, Messy, Existence."
He will have his books on hand for purchasing and signing.  Please come early as parking is limited.
Please join us for this special event!